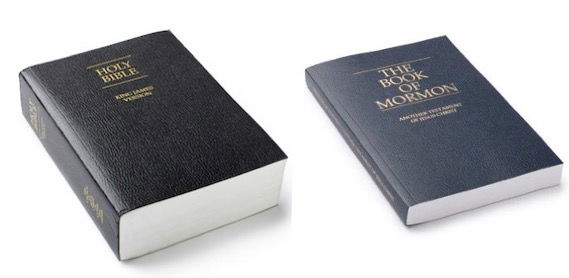 TERMS OF SERVICE
Every effort has been made to accurately represent the item(s) and service(s) shared with you within this website.
FREE GIFT:
Your free gift (choice of the Holy Bible, or the Book of Mormon) will be delivered to you, by way of 2-Missionaries from The Church of Jesus Christ of Latter-day Saints who will personally deliver it to your door with a brief message about the Savior. There is NO COST whatsoever for the gift (one gift per household). They will call you to make an appointment to drop it by at your convenience.

CLAIMS:
Testimonials given within this website are the sincere feelings of those who shared them with you.
IF YOU would like to know the truthfulness of theses things for yourself, do as the Apostle James and Jesus direct:
James 1:5-6...
5 If any of you lack wisdom, let him ask of God, that giveth to all men liberally, and upbraideth not; and it shall be given him.
6 But let him ask in faith, nothing wavering. For he that wavereth is like a wave of the sea driven with the wind and tossed.

Matthew 7:7... JESUS says:
7 Ask, and it shall be given you; seek, and ye shall find; knock, and it shall be opened unto you.
-------------------
It is our hope that you have enjoyed your visit, your free gift, and will share this website with your loved ones.
Thanks again for visiting!

For questions about our Terms of Service or Gospel Questions, feel free to call Us at: (408) 659-6486… MST USA, or email them to: gospel.questions.comments@gmail.com and we'll get back with you asap.