Part of a talk given by:
Elder Boyd K. Packer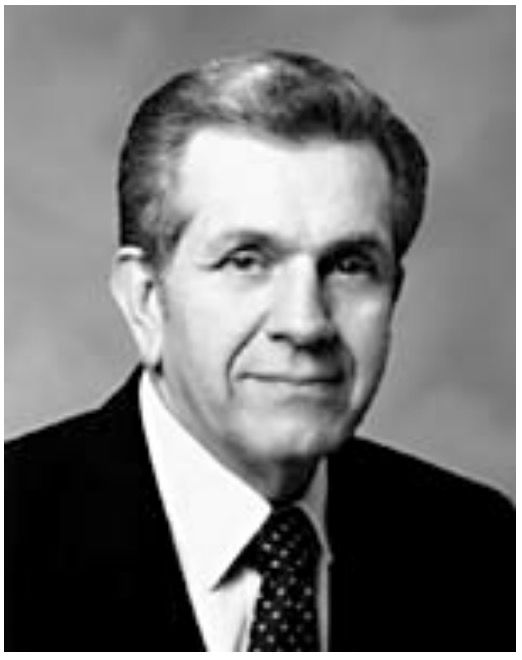 Of the Quorum of the Twelve Apostles, in The CHURCH of JESUS CHRIST of LATTER-DAY SAINTS, November 1982

In ancient Israel records were written upon tablets of wood or scrolls
rolled upon sticks. … The stick or record of Judah—the Old Testament
and the New Testament—and the stick or record of Ephraim—the Book
of Mormon, another testament of Jesus Christ.

The scripture below, written by Ezekiel, an Old Testament Prophet,
refers to another record to come forth in the latter-days (our day)
testifying with the Bible, that Jesus is the Christ.

Says Ezekiel...
"The word of the Lord came … unto me, saying, Moreover, thou son of
man, take thee one stick (or scroll), and write upon it, for Judah
(referring to the Bible), and for the children of Israel his companions:
then take another stick (or scroll), and write upon it, for Joseph, the stick
of Ephraim (referring to the Book of Mormon), and for all the house of
Israel his companions: And join them one to another into one stick; and
they shall become one in thine hand." Ezek. 37:15–17

These sticks are now indeed … one in our hands.
Ezekiel's Prophecy Now Stands Fulfilled. (Conference Report, Oct. 1982, 73; or Ensign,
Nov. 1982, 51, 53).

Click on the link below for complete details on Ezekiel's prophecy:
https://www.lds.org/ensign/1982/11/scriptures.p1?lang=eng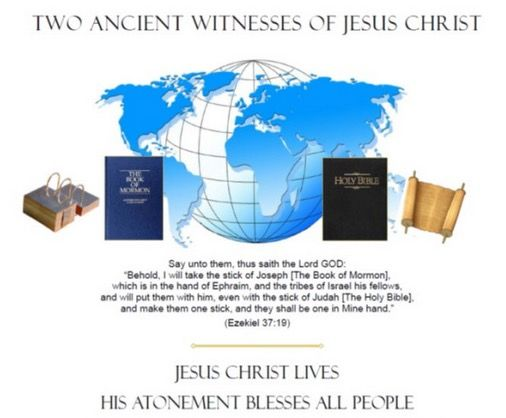 ________________
Should you have any questions, or would like to leave a comment about your feelings about this, please enter them here.
We'd love to hear from you!
Feel Free To Share The Link Below With Your
Family, Friends, And Social Media.

Prophecy Fulfilled
https://bit.ly/StickOfJudahandEphraim



For Free Gifts, Music, Movies and More Fascinating Information About The Church,
Click On The Links On The Left Side Of This Page.